Pagina 1 di 1
Non puoi iniziare una nuova discussione

Non puoi rispondere in questa discussione
Cod6
---
Scritto il 21 June 2009 - 18:18
SPETTACOLARE!!!!!!!!!!!!!!!!!!!!!!!!!!!!

...ancora ginepri, ancora nessun sentiero se non quello "cinghialabile", ancora le ginocchia che risparmiano le suole degli anfibi....[ReLeone]
Quel che ci manca è l'azione, il bisogno di un superamento diverso da quello intellettuale, l'investimento fisico, l'implicazione vitale. Occorrono situazioni straordinarie perché l'uomo superi se stesso e si scopra. Andare su e giù per il mondo in tutti i modi possibili, non è solo un tentativo per scoprire gli altri, ma è prima di tutto l'esplorazione di se stessi (Xavier Maniguet)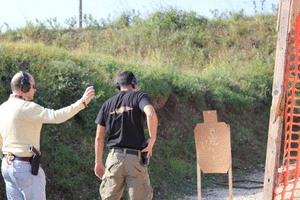 ---
Scritto il 21 June 2009 - 19:29
Meglio di un film!!!
---
Scritto il 21 June 2009 - 19:43
troppo arcade..

♠ S! ♠
<i>"Eye of twilight, give us sight. Take our offer, give us might. Make our power tears of night."</i>
---
Scritto il 11 November 2009 - 17:24
Giocato mezz'oretta oggi..... beddu beddu beddu
---
Scritto il 12 November 2009 - 10:29
chi me ne puo fare una copia?

N

ovember

E

cho

B

ravo

B

ravo

I

ndia

A

lpha since 1990
I Trofeo ARF/II trofeo ARF/Two Bridge Too Far/Op. Tempesta di ghiaccio/Two Bridge Too Far/Mortal Combat/Trofeo Primavera 2007
Operation Cobra III/Torneo "_ulo Bagnato"/Caccia alla volpe/Trofeo Primavera 2008/Op. "ValGrande"
Op. "Mekhong"/Berget 6/Op.Thunderclap/Jolly Roger 2008/Op. Hagana/Op. Calamita 2/Shadows On Skullsla
Robin Siege III/Op. "Tossik Park"/Berget 7/Estote Parati/Wasp Nest Charlie/Operation F.O.G./Caccia alla Tigre 2009/Ghost City
I° tappa D.A.L./Twin Strike/Raid and Recon VI/Città di San Remo 2010/The Perequel/Berget 8/RJAVI 7/Terra di Confine
Operation Cobra VI/Ranger 2010/Recon 1/K-For36/Vipers Instinct III/Berget 9/Rjavi ris 8/Narcos-Op.Argentina
Op. Arrowhead II/Audaces fortuna iuvat/Oscar Mike/Op.Broken Arrow/Berget 10/Jump in hell 2/Op. Rising Sun/Bat 21/Op. Valhalla/
WDW "Lord of War"/Border War 5/WWIII/The Hostage/PabloIV/Total War/Op. Barras/Op. Isla Ocho/Op. Notte della Porchetta

---
Scritto il 12 November 2009 - 10:56
Idem, provato anche io dopo aver litigato un pò con la scheda video!!!

Davvero bedduuuuuuuuu

---
---
Scritto il 12 November 2009 - 19:05
---
Scritto il 16 November 2009 - 02:23
nome STEAM : RtF_SaTaN
x chi vuole farsi una partita insieme
Questo messaggio è stato modificato da STN: 16 November 2009 - 02:25
---
Scritto il 16 November 2009 - 08:50
Se non diventasse una droga lo proverei volentieri online ma conoscendomi meglio che non ci provi
---
Scritto il 16 November 2009 - 14:07
come ti capisco
---
Condividi la discussione
Pagina 1 di 1
Non puoi iniziare una nuova discussione

Non puoi rispondere in questa discussione
---
1 Utenti stanno leggendo questa discussione

0 utenti, 1 visitatori, 0 utenti anonimi